XIKOO has more than 14 years experience in the field of ventilation and cooling for workshop .  we keep leaning constantly and accumulating engineering experience, so XIKOO has efficient construction procedures and an experienced installation and commissioning masters team.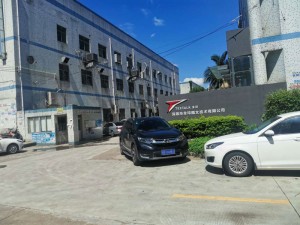 Shenzhen Quanyin Graphic Technology Co., Ltd. is a well-known enterprise in Shenzhen's digital printing press industry. Due to the hot weather in south of China, and big workshop. The workers are inefficient to work under so high temperature. The company has an urgent need for cooling and ventilation system. Mr.Peng, a senior engineer worked in XIKOO about 10 years, he made detailed plan and design for the 900 square meter workshop. From the cool air distribution to each position, the air flow direction, the ventilation calculation of the overall workshop, the installation position of the external industrial wall mounted air cooler and the customer's budget and other comprehensive planning.  Final , confirmed 7 sets of 18000 air volume industrial evaporative air cooler for the workshop.  and XIKOO experienced installation team only spent one day to complete the installation and commissioning of 7 sets of air cooler system, and then they were delivered to customers for acceptance.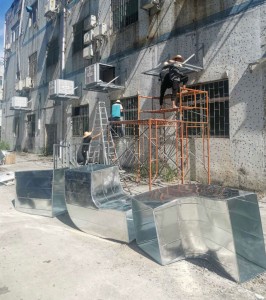 Seven environmentally-friendly air cooler machine have power of 1.1 kilowatts and work 10 hours a day, which consumes less than 80kw/h electricity per day.  It Solved the problem of heat in the 900 square meter workshop and improve work efficiency. 
XIKOO not only provide you with high-quality products, but also design the cool system, one-stop ventilation and cooling solutions
.
---
Post time: Jun-03-2021