Guangzhou LaoJia chaifang catering is a hot pot chain enterprise . which is using firewood for cooking, so this process produces much heat and smoke. when customers enjoy hot pot here, there is steam and it produces heat. Additional, the restaurant was constructed of iron sheets,  As we know, it will be very hot and stuffy in steel building in hot summer. Even the shop has also equipped with some shower and heat insulation , but that is still not good enough for cool and ventilation, customers still feel very hot when have meals inside, the temperature can reach to 35-40 degree.
Guangzhou LaoJia chaifang reached to XIKOO, and required that keep the kitchen and hall ventilated inside, and not that hot, dropped inside temperature down to 28-30 degrees for the whole space.
After field visit, XIKOO engineer director Mr.Yang advised 5pcs industrial air cooler XK-18S with air pipeline to cool the temperature down over whole place. And add several exhaust fans for ventilation. After explain and communicated the installation details.Guangzhou LaoJia chaifang confirmed the program and signed contract.
XK-18S is one model of XIKOO industrial air cooler series. Its power 1.1kw, airflow 18000m3/h, air delivery 20-25m length. One unit XK-18S can cover 100-150m2. this industrial water eveporative air cooler can be installed on wall or roof to bring outside fresh air inside.And it can form a positive pressure and remove the heat to outside,  finally achieve overall cooling effect. it is very popular for workshop , warehouse , station, hospital and more other places.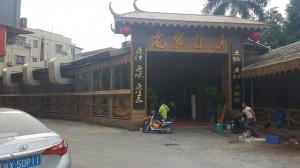 After the installation, the actual indoor outlet temperature down to 29 degrees, Guangzhou Laojia chaifang was happy with it , and customers can feel comfortable when stay there, the actual effect is greater than the temperature measurement results.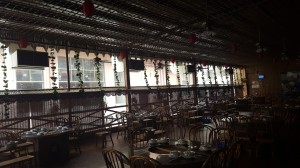 ---
Post time: Sep-25-2021