125# Canton Fair was holding on April, 2019. Xingke air cooler company attended phase one from 15th to 19th . In the fair, we put most of our product samples there, include portable air cooler, window wall mounted air cooler and industry air cooler. Xingke evaporative air coolers are all attractive, many customers went through our booth also stop and study our products. As you know, evaporative air cooler has been more and more popular all over the world, even now hot sales season is coming for Asian, Middle East and so on, so air coolers are in great demand.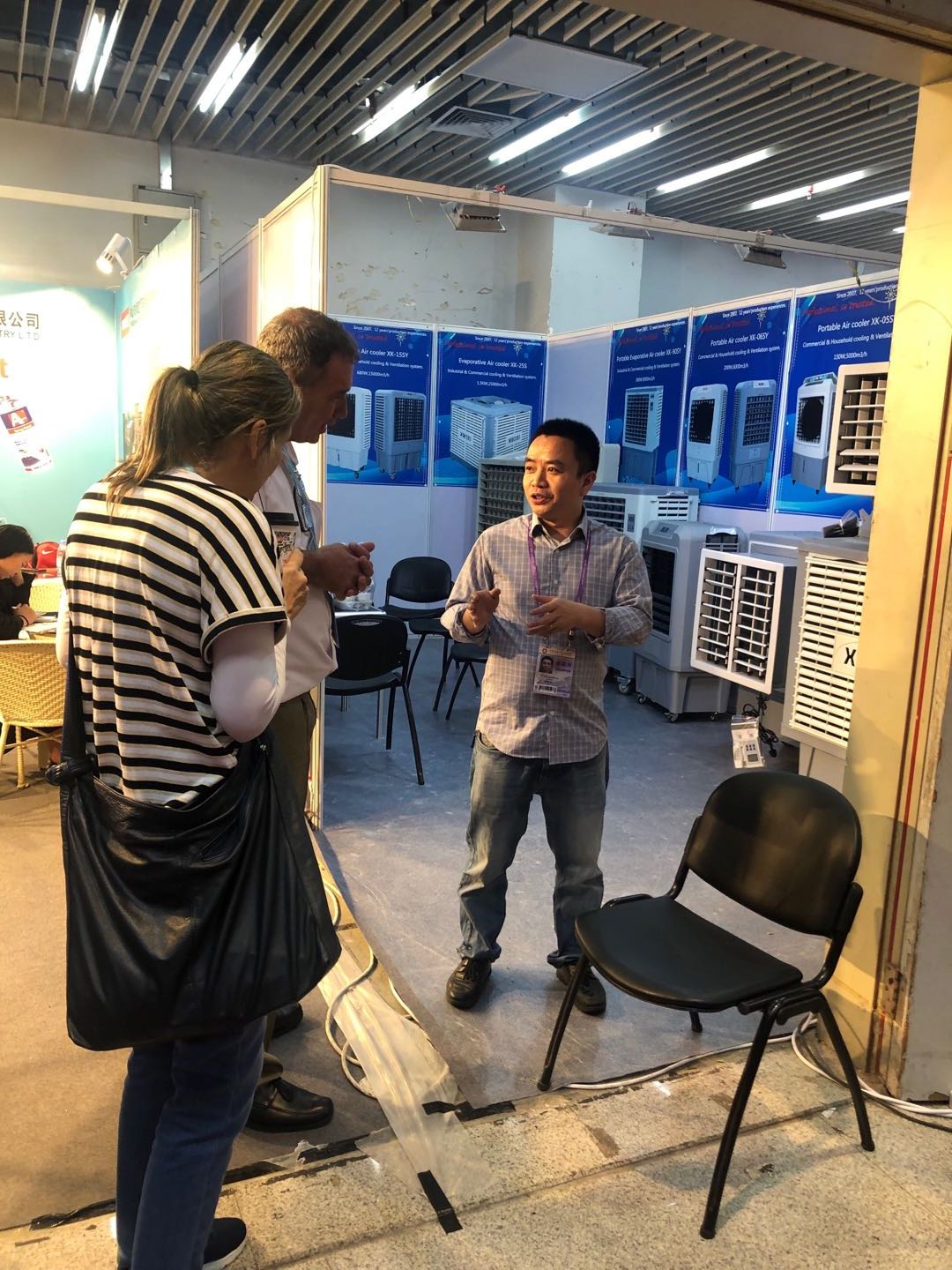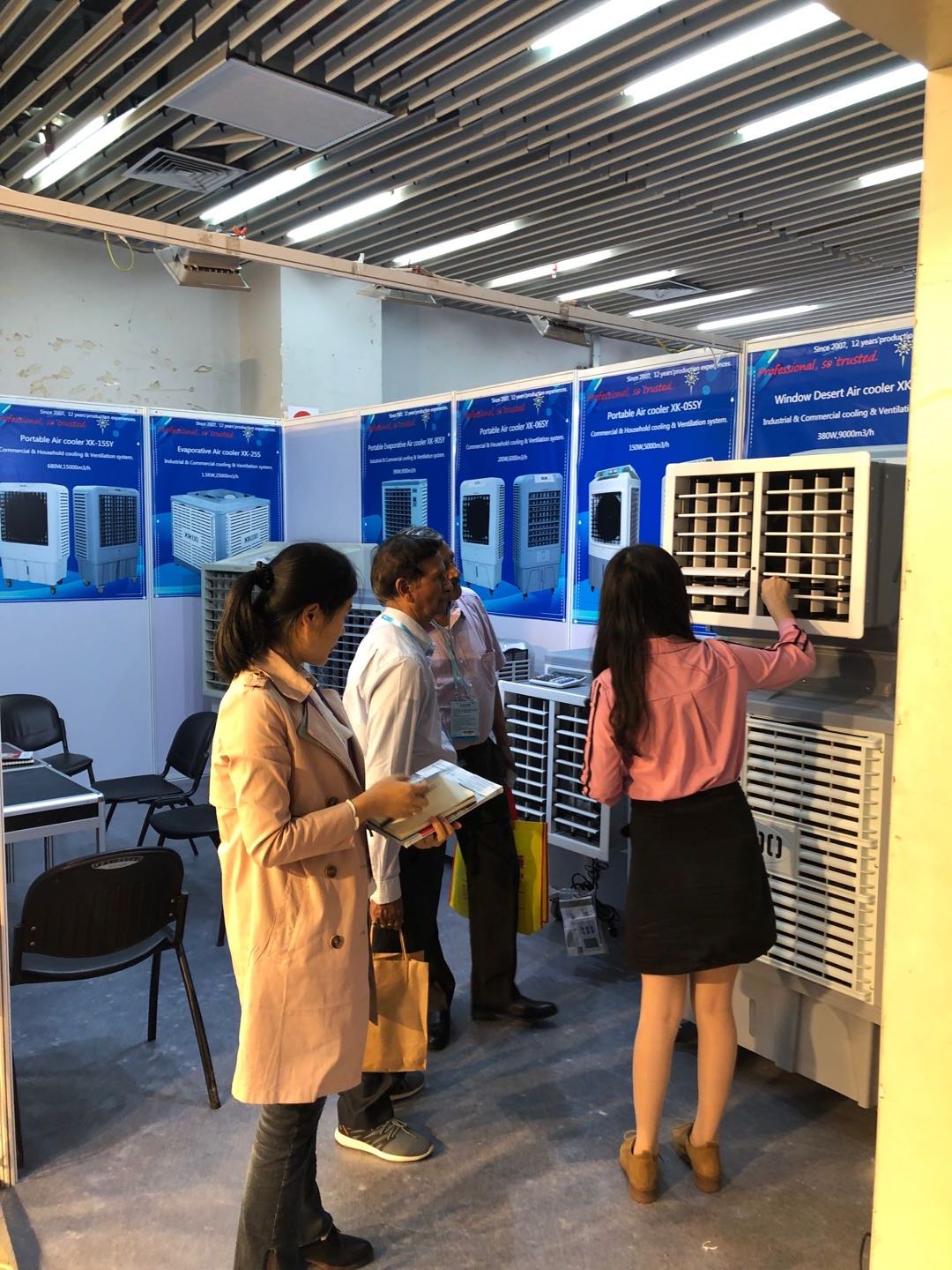 In the fair, we also got many customers who is the first time bought air cooler, they bought some for samples, so that good to start this good developing business. Of course, our normal customers came also for their new orders with new requirements, discussed new package and logo design, OEM design that we can do for customers.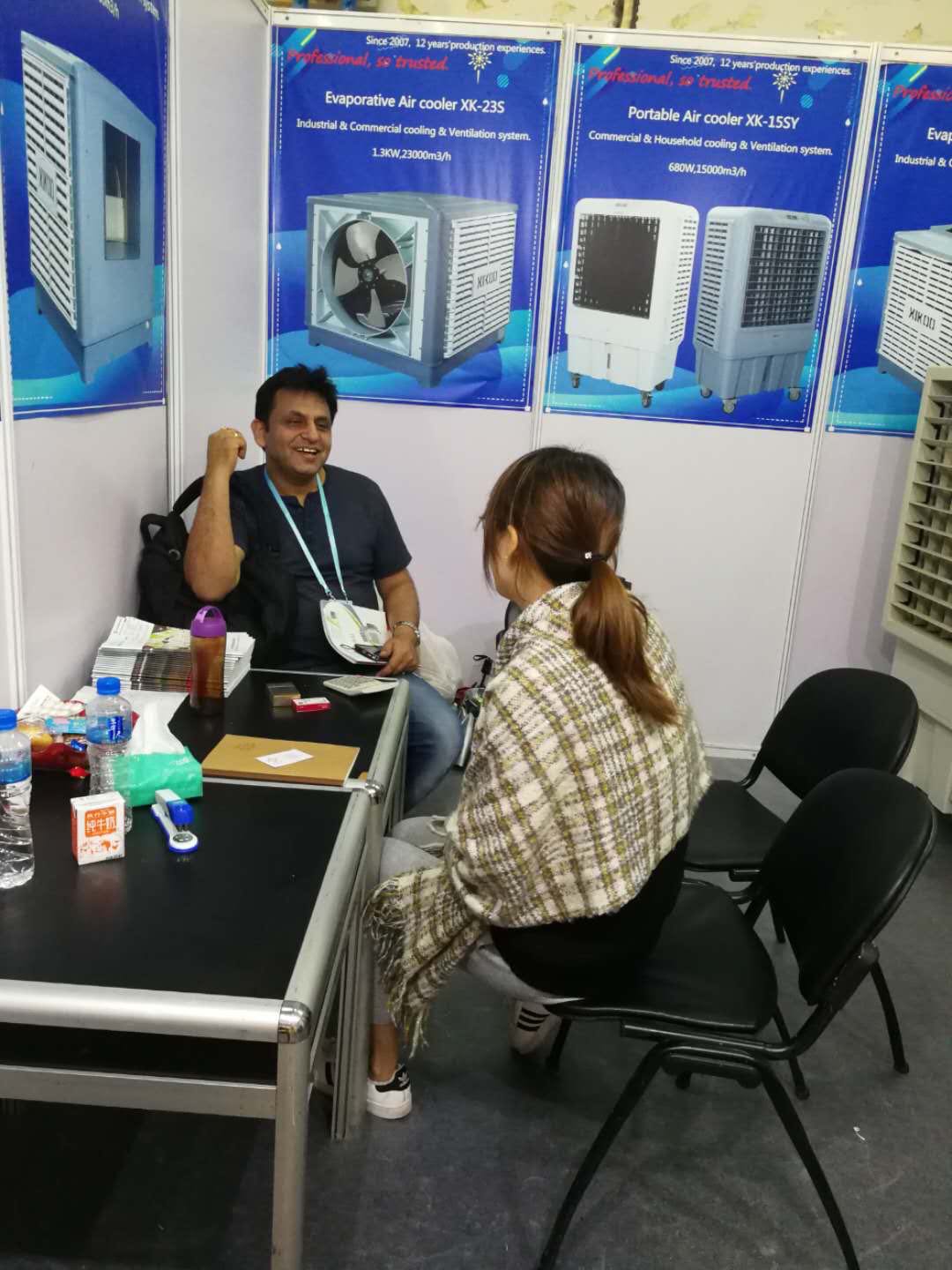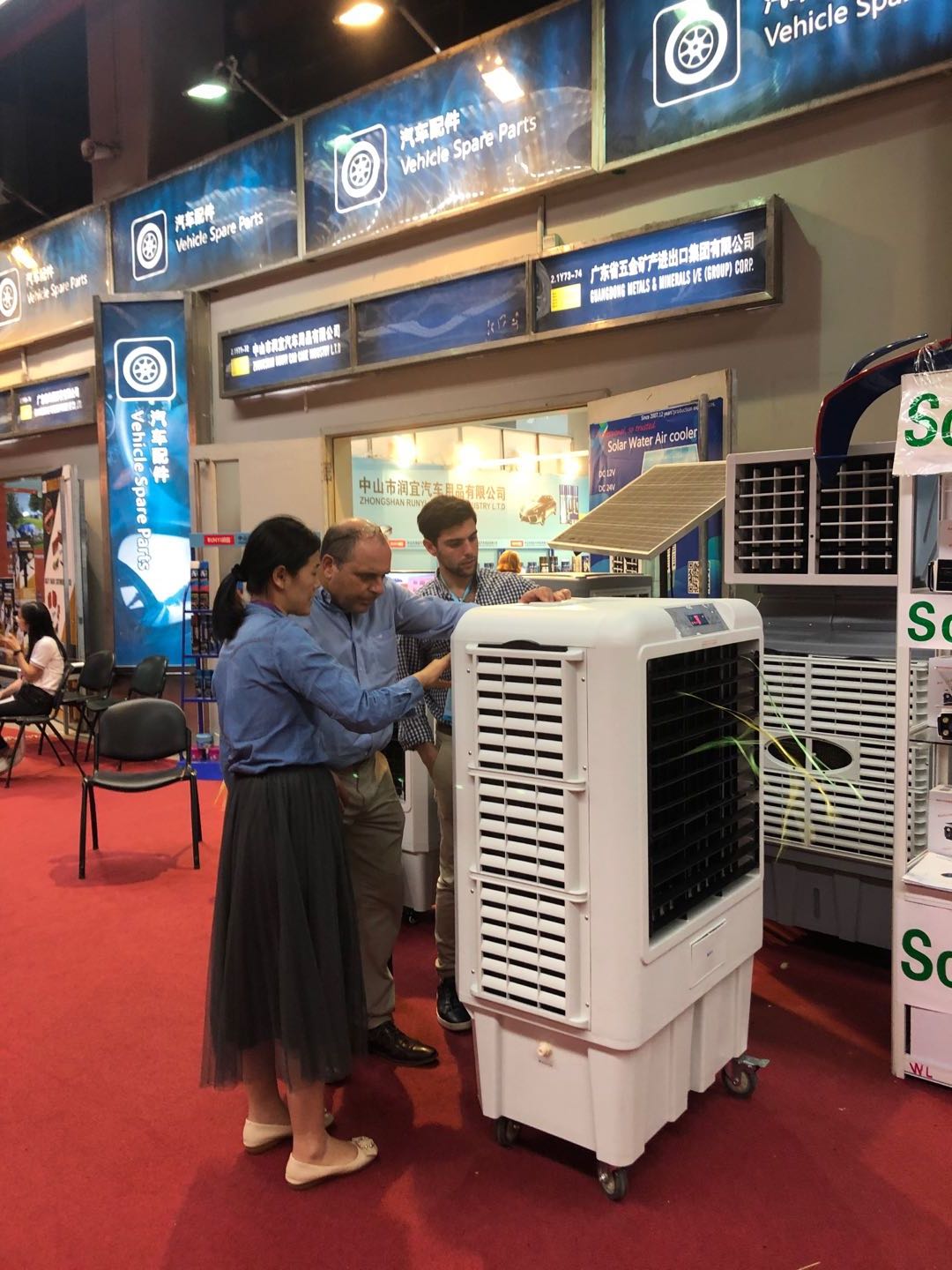 After Canton Fair, we got many contacts of customers, some of them made a plan to come to our factory which is just 30 mins far away from fair by car.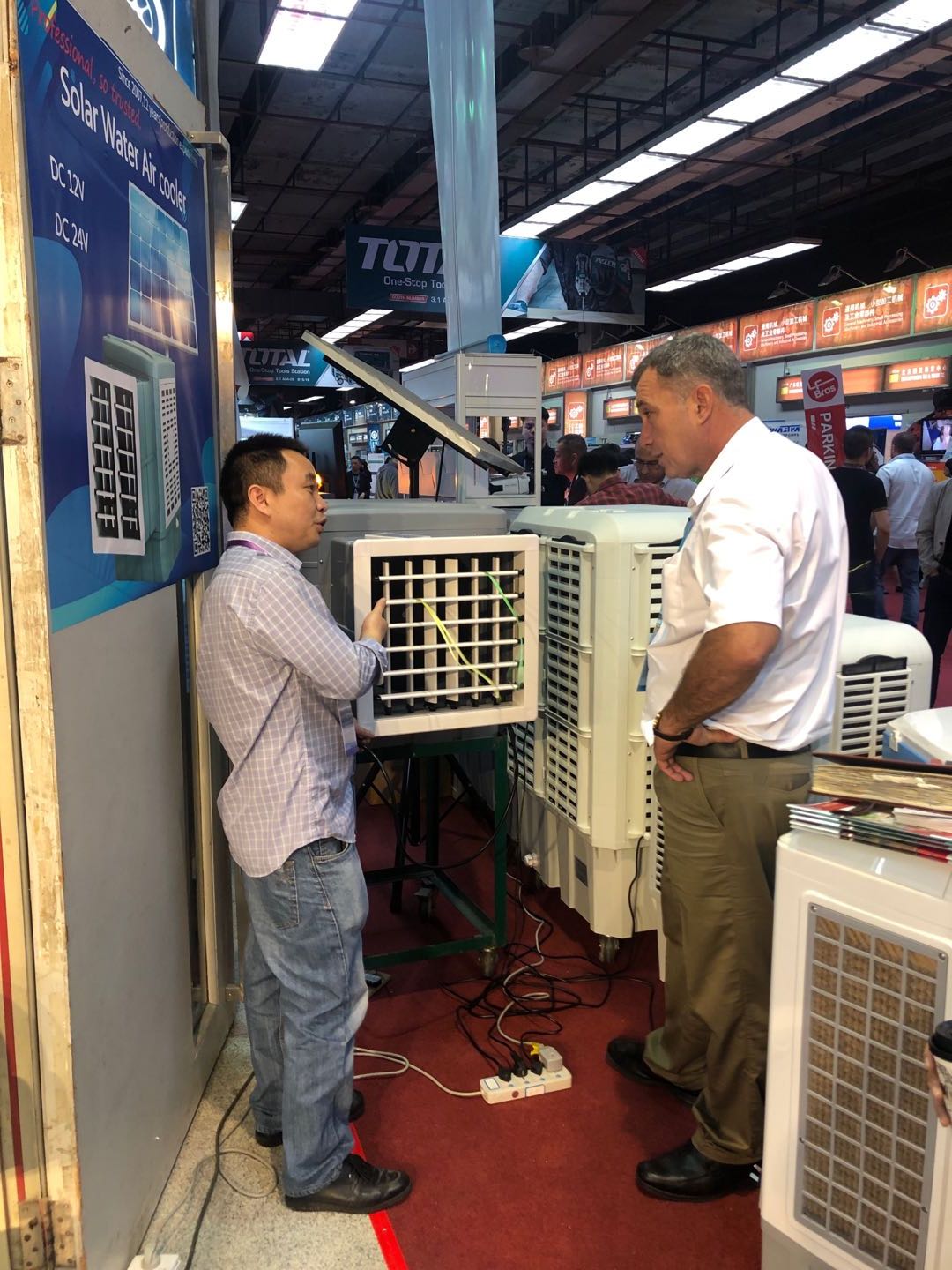 April is a busy month for us, but we are very happy that we can win the trust from customers, Xingke air cooler company will go very far with your supporting and doing better and better.